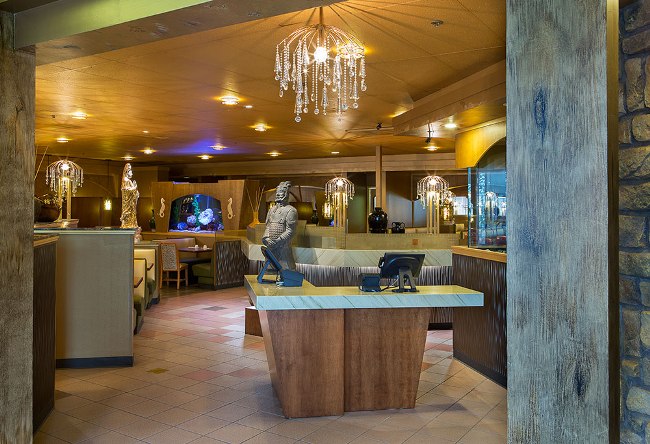 August 23, 2017 - Woodinville, WA -
I was just visiting Woodinville, WA and had dinner at a restaurant called Chanís Place | Cuisine of China. Chan's is amazing, they serve upscale, traditional Chinese food but with a menu that has more fresh and stylized entrees.

The Chan's advocate using only the finest ingredients and the freshest produce available. Their cooks use low-cholesterol vegetable oil and imported herbs and spices to create their fresh and modern dishes.

But enough with the food! The look of the restaurant is stunning. It stays clean and beautiful day after day, and their two locations have been around for over 30 years. They've utilized Jazz & Riffs Hardware for all their cabinetry in the main dining areas, topping off the modern and luxurious feel.

Chan's Place is truly a restaurant that likes to stay current and deserves attention. Next time youíre in the neighborhood, check it out!